Thanks to the Pandemic it seems on-line art galleries are trending.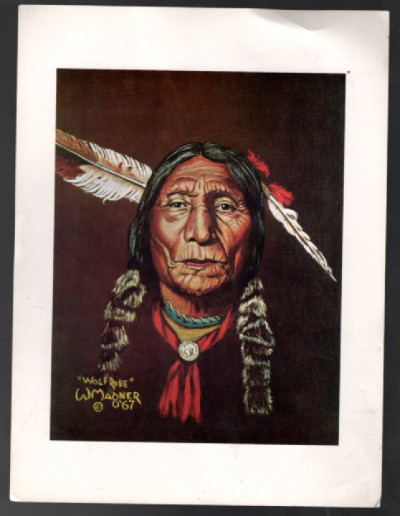 By: WM.Agner
Price: $5.00
Seller ID: 9989898989
Binding: On high quality,hard stock photo paper
---
Wolf Robe or Ho'néhevotoomáhe (born between 1838 and 1841; died 1910, Oklahoma) was a Southern Cheyenne chief and a holder of the Benjamin Harrison Peace Medal. During the late 1870s he was forced to leave the open plains and relocate his tribe on to the Cheyenne and Arapaho Indian Reservation in Indian Territory.
View More...